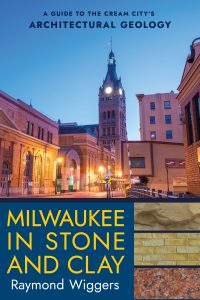 Sometimes the extended process of writing a book and getting it published makes me feel as though I'm trapped in Zeno's Achilles-and-the-Tortoise Paradox. However much progress is made, there always seems to be some distance, however miniscule, remaining between me and the goal of seeing the book hit print.
That said, the second volume in my Stone and Clay series is in fact now making its final approach to the finish line. (Forgive the mixed metaphor: I think I shifted within a single clause from an airplane to a racehorse. At any rate, the proofing and indexing of my flying equine has now been finished.)
As it so happens, I'm one of those authors who does my own indexing, and who actually enjoys the process, mostly. But now all that is done, and my Cream City tome is off to the printers. The expected release date? Late winter or early spring of 2024.
I thoroughly expect my publisher (the NIU imprint of Cornell University Press) to once again offer author-distributed discount cards and codes for purchase of Milwaukee in Stone and Clay. If you'd like to receive a sizeable deduction when you buy it from Cornell (probably 30%), drop me a line at rwgabbro1@gmail.com and I'll make sure you get the card and code as soon as they're available.
And, finally, I have been honored by NIU/CUP with a third Stone and Clay contract—this time, for a guide to the Chicago suburbs, which are a happy hunting ground for anyone interested in the geology of building stone and fired-clay materials. I hope to have that manuscript in for peer review at just about the same time the Milwaukee book becomes available.
(Cover credits:  design by David Baldeosingh Rotstein. Upper photo © f11photo / shutterstock.com; inset photos by me.)