NOW AVAILABLE!
Chicago in Stone and Clay: A Guide to the Windy City's Architectural Geology (a Northern Illinois University Press imprint of Cornell University Press)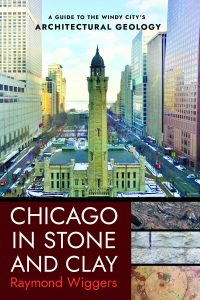 **** DESIGNATED ONE OF THE "TEN BEST CHICAGO BOOKS OF 2022" BY THE CHICAGO READER *****
"'The city is not a denial of nature. It's a vast affirmation of it,' Wiggers writes in this first-of-its-kind guide to the geology of Chicago's architecture. In surprisingly breezy chapters organized by neighborhoods and buildings, Wiggers explores the stone, brick, terra-cotta, plaster, metal, and ornamental glass that make Chicago an enormous outdoor museum. It adds a fascinating new layer of history to your brain that will change the way you see the city."
– Adam Morgan, Chicago Reader
"If the reader has not had the privilege of attending a walking tour with Ray Wiggers, here is an opportunity to learn about Chicago's local treasures. This book is for the seasoned geologist as well as the casual scientific reader."
– Renee Wawczak, licensed Professional Geologist, State of Illinois
"Whether you are a novice exploring Chicago's rich architecture, or already own a library full of books on the subject, Wiggers's guide delights by entering uncharted territory—making style subordinate to the building material itself. You will never look at a building the same way again!"
– William Tyre, Executive Director and Curator, Glessner House
Click here for the publisher's description of Chicago in Stone and Clay.
To receive a whopping 30% discount on your pre-order of this book, please drop me a line at ray@raymondwiggers.com, and I'll send you a card with a QR code, scannable by phone camera. It will direct you to my Cornell University Press webpage and give you simple, one-step discount-order instructions.
RAY'S MOST RECENT ARTICLE
front cover fall 2017 vol 59 no 2(1)

Illinois Geographer table of content

RW's IL Geographer Article - 3

RAY'S OTHER BOOKS
Geology Underfoot in Illinois (Mountain Press, 1997)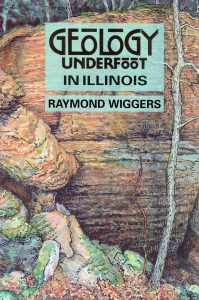 "Tour de force would be a fair way to describe this book. . . . . Who should have this book on their shelf? Anyone who is, or has ever been, or ever will be in Illinois and enjoys exploring new, beautiful, and interesting places. And anyone else who wants to be able to claim that their knowledge of Illinois is much more complete."   — Legacy
 "The plentiful diversity of the Illinois terrain tells a fascinating story of dramatic transformations. . . . Wiggers relates details from that story in vivid and understandable essays .  .  ."  — St. Louis Post-Dispatch
"The author notes, 'the reconstruction of the vast span of life's history seethes with poetic content.' So, too, Wiggers' book. It's full of overview and local maps, geological cutaways, and photos—a delight to read for anyone interested in Illinois' fascinating geologic history."  —Chicago Books in Review
 "Reading Geology Underfoot in Illinois and its field-trip essays made me want to jump in the car and undertake at least one of the adventures it describes. Wiggers' enthusiasm is infectious." — Illinois Times
The Plant Explorer's Guide to New England (Mountain Press, 1994)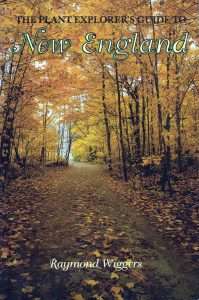 The Amateur Geologist: Experiments and Explorations (Franklin Watts, 1993)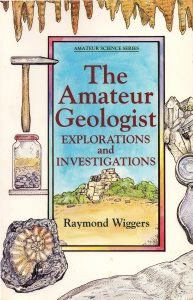 Picture Guide to Tree Leaves (Franklin Watts, 1991)